Long Term Care Planning Network is Canada's first advisor-only web portal for aging and long term care planning and education. We are way ahead of the wave of change that is coming to Canada's aging population and have quickly become the premier resource for long term care planning. The quality and breadth of professional resources that you find here is not available anywhere else.
Not surprisingly, financial advisors, lawyers, accountants and health care consultants are turning to us as their chief resource for the latest information, resources, tools and expertise to equip both themselves and their clients for the inevitable challenges of aging and long term care.
Long Term Care Planning Network is a working collaboration among individuals who understand the demands of long term care planning, who are passionate about the need for better long term care education and who have the ability to create a unique selection of the highest quality education materials and tools available today.
Our goal is to be the leader in long term care education for those professionals who advise mature individuals – to ensure these advisors remain current and confident in their ability to guide clients through the complexities and mysteries of the long term health care system today, and for many years to come.
About Karen Henderson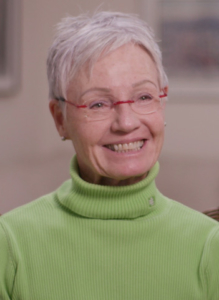 Karen Henderson- Founder/CEO Long Term Care Planning Network
As the result of a challenging 14 – year dementia care experience, Karen Henderson founded the Long Term Care Planning Network, Canada's leading on and off-line resource centre for aging and long term care. Her seminar series, eldercare web sites, newsletters, TV/video series and Long Term Care Planner are internationally recognized as key aging and long term care educational and resource tools.
Karen is now a well-known educator, speaker, writer, media commentator, publisher and consultant in the field of long term care for the elderly. She has been published in leading geriatric journals in Canada and has spoken across Canada and in the US to a wide variety of organizations from hospitals to law firms.
Click here to learn more about Karen's seminars.
Because Karen understands the long term care marketing and education needs of professional service organizations, she has worked with a wide range of banks, insurance companies, legal and CA firms to create and deliver presentations and programs to help both advisors and clients better understand the role and impact of eldercare and long term care planning.