For a custom order, please contact Karen.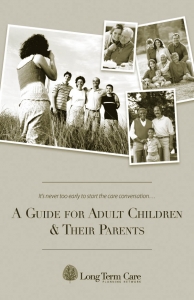 Care Conversation Pamphlet
It can be difficult for adult children to start asking questions about their parents' financial situation, or to suggest a change in a parent's lifestyle. This pamphlet creates a bridge between parents and children to enable a caring, non- confrontational conversation about the need for care planning. It is available for you to print on the Campaign Resource CD.
---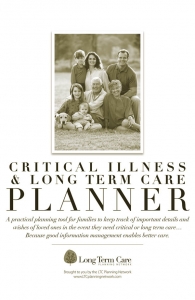 Critical Illness/Long Term Care Planner
Now in its fifth printing, the Planner is another way to "break the ice" with clients and get the long term care planning conversation under way. It is an ideal added-value gift for clients when they purchase a Living Benefit product!
---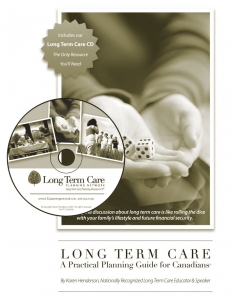 Long Term Care Guidebook
The LTC Guidebook is your principal client education tool. In a concise and powerful way, it provides an overview of long term care and why it is essential for all Canadians to plan for their future care.It is also filled with information that is useful to advisors; for example, the rates for facility accommodation across Canada and the prevalence of chronic illness in Canada.
---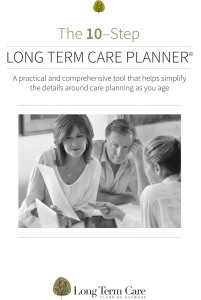 The 10-Step Long Term Care Planner NEW
The thought of planning for the unknown or unexpected in our lives can be both frightening and overwhelming…but planning for the possibility of needing long term care needs to be done, for no other reason than achieving peace of mind as you age.
Read More...
The 10-Step Long Term care Planner helps you do just that; it's a straight forward tool that presents 10 necessary questions you need to ask yourself about your own future care/well-being, or that of another. It keeps all the resulting information in one place, to enable the user to age with independence, dignity and control.
For a custom quote please contact Karen.